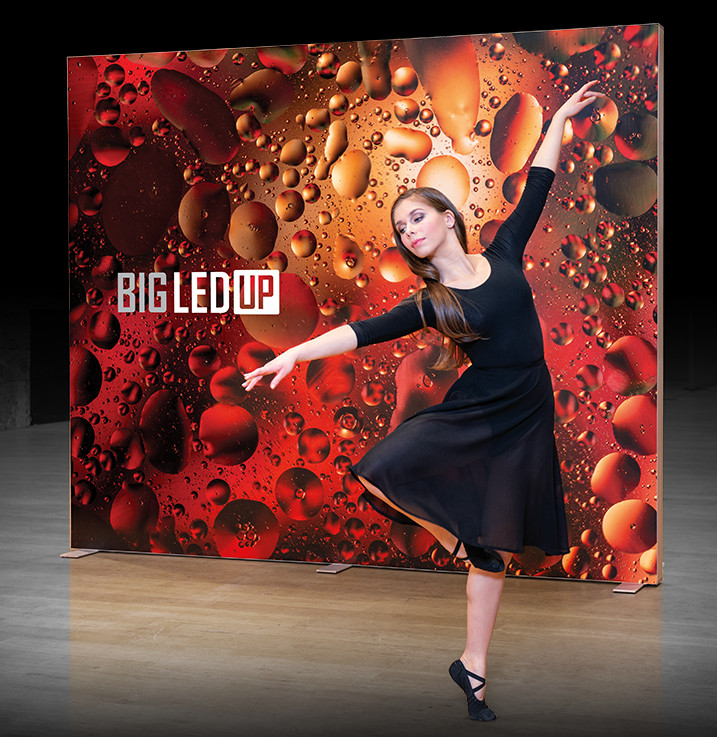 …WITH A RANGE OF ADD-ON MODULES
Tap into the modular world offered by BIG LEDUP™ with a 200 cm wide starter module. Then, expand your system to a maximum width of 500 cm with 50, 75 or 100 cm wide add-on modules. We also offer different heights of 200, 250 and 300 cm. Simply connect the add-on modules between the two starter modules and the BIG LEDUP™ can flexibly adapt to any space – and all without the need for tools!
…THE RANGE OF ROOM CONCEPTS OFFERED BY BIG LEDUP™
As a standalone system, BIG LEDUP™ is a powerful presence. But combine multiple systems, and it's hard to beat. Combine multiple displays for walls as long as you like in all manner of shapes, including L-shaped, U-shaped, star formation and crosses. Use our proprietary steel connections to design your own configuration and impress your customers with new opportunities.
Even with just two starter modules and two add-on modules, the creative options are numerous. Both height versions of 2.5 and 3 metres can also be reduced to 2 metres.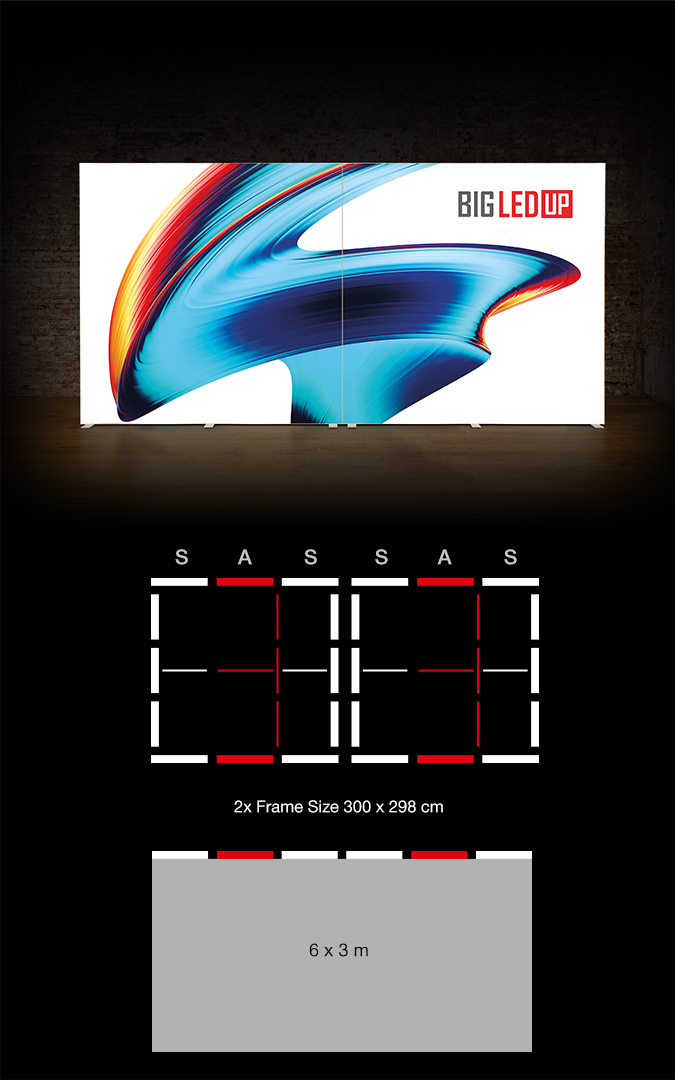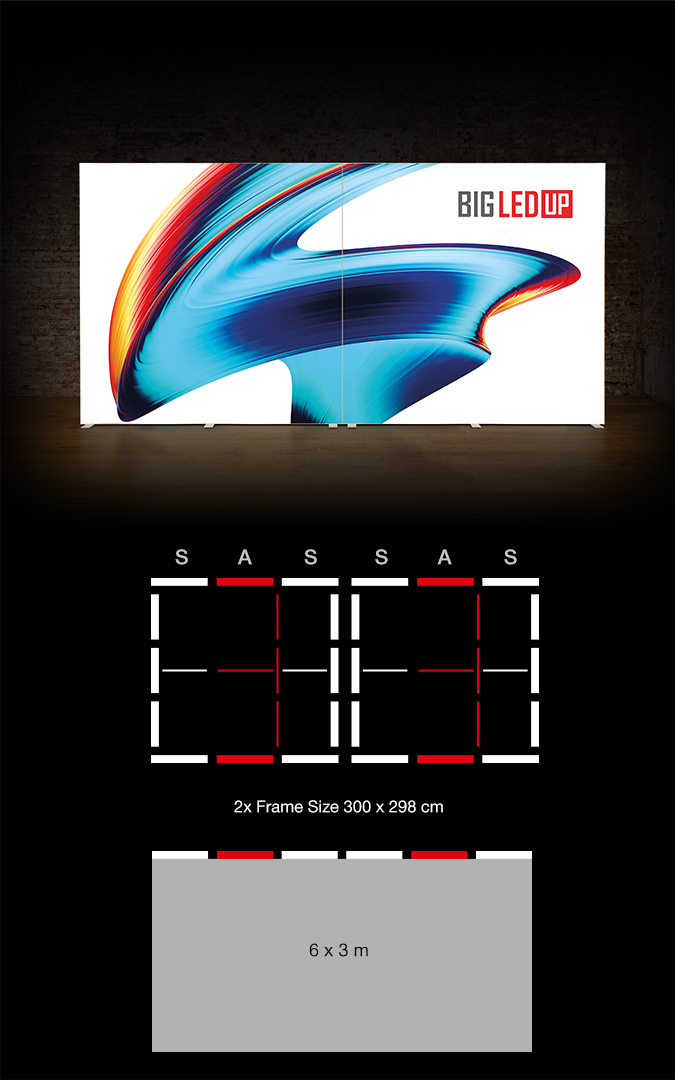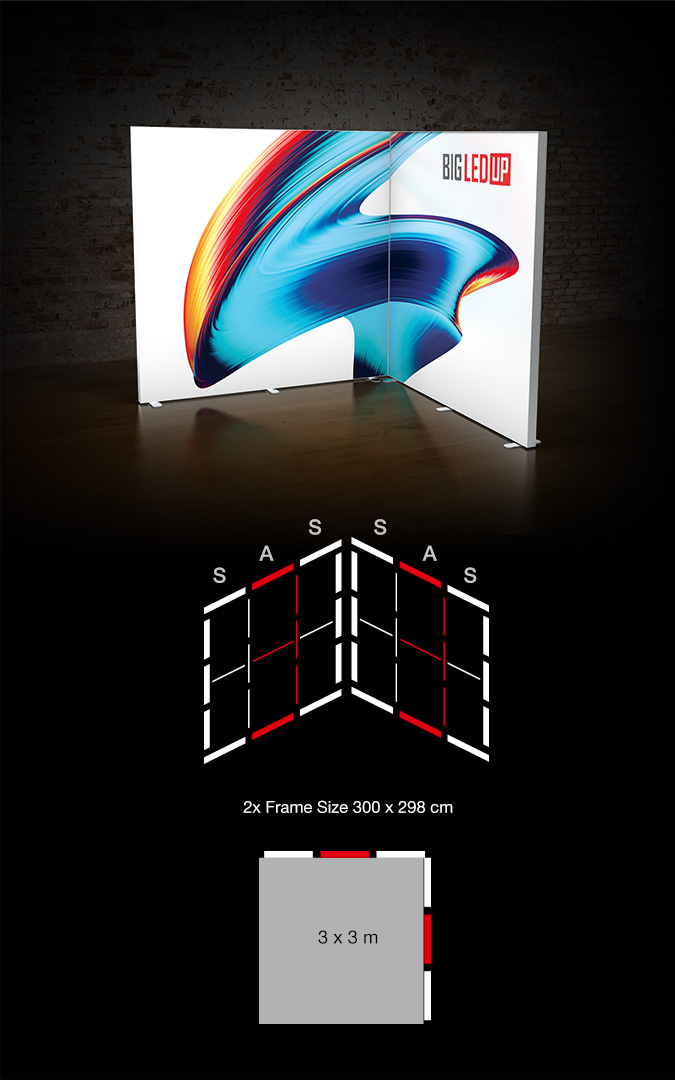 Copyright © best systems. All rights reserved.