EXTREMELY SIMPLE
AND PORTABLE
Revolutionary
counter system
of superb quality

ILLUMINATED, DURABLE AND
HIGHLY MOBILE
Multi frame – LEDUP counter is a mobile counter system with double backlit image areas. High-end aluminum components in combination with perfect LED-technique guarantees the absolute even lighting and brightness without any shadows. It is also very easy to transport thanks to the durable ABS transport case.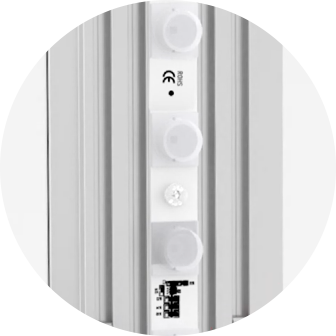 The modular design of the LED modules allows us to back light our LEDUP COUNTER with an even, bright light with no hot spots.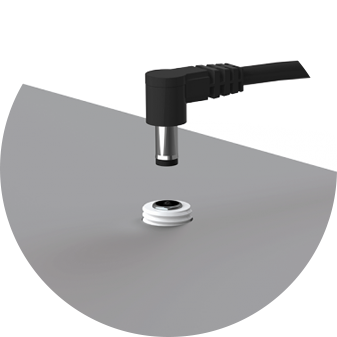 The LEDUP COUNTER will be delivered in parts in an ABS transport case. This saves transport costs and packing material. Assemble the frame, connect driver and cables – plug it in and finished.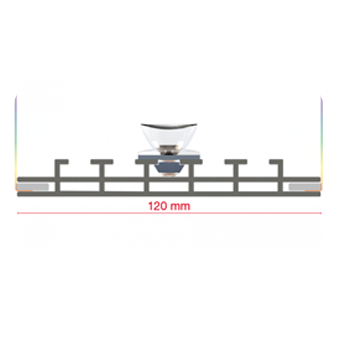 Silicone Edge Graphic profiles are user friendly, easily unfold, interchangeable and are a snap to mount to display your message. No tools are needed to assemble LEDUP COUNTER. The patented spring ball system and carefully finished aluminum sections slide together effortlessly. Screw the two feet on by hand and lay the plate on top.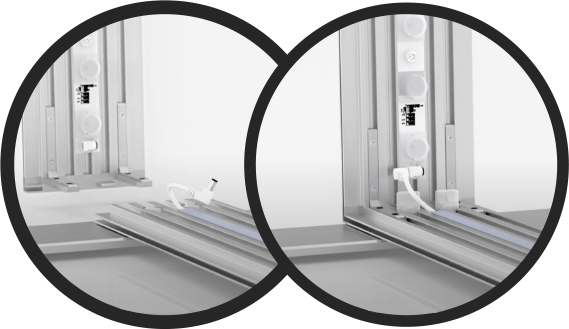 This elegant system is illuminated on both sides, is set up in a few minutes and stable enough to meet your requirements. Once more our patented LEDUP system allows setting-up without tools. A total power consumption of 30 watts completes the package perfectly.
Measurements of the counter incl. bases/feet WxHxD 100×104 x40 cm / 39.4"x 41"x 15.8", weight approx. 21 kg / 46.3 lbs.
ASSEMBLE LEDUP COUNTER QUICKLY
Simply remove the components from the convenient case, snap them together, screw on the bases and put in the graphic panel– ready!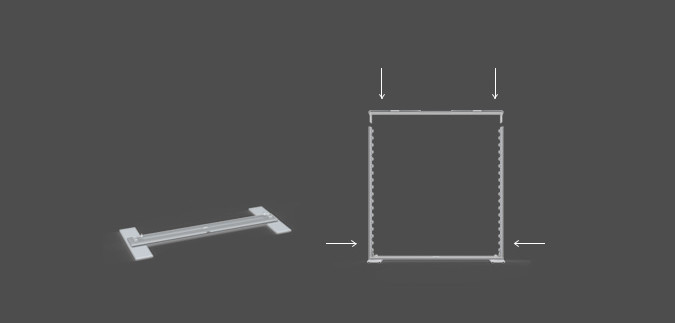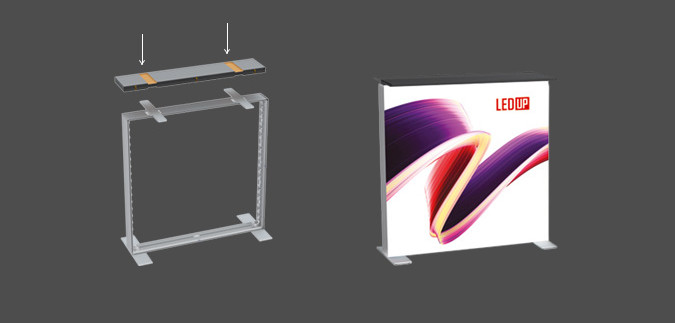 LIGHTWEIGHT THANKS TO SMART DESIGN AND CONSTRUCTION
LEDUP COUNTER is surprisingly light and therefore easy to transport. It comes in a durable ABS transport case, measurements:
118x30x12 cm / 46.5"x 11.8"x 4.8" with special foam lining, wheels and two handles.
Copyright © best systems. All rights reserved.